Summer interns and employees work together on Habitat's Women Build
06/06/2016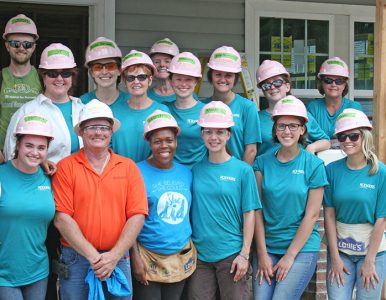 On Friday, June 3, 2016, a group of Rodgers' summer interns and employees grabbed hammers and hard hats and went to work. On a hot summer day working outside meant working up a sweat, but the results were rewarding. Rodgers' teams joined forces with Habitat for Humanity of Charlotte as part of the 25th Anniversary of Women Build. Men worked on one house putting up drywall, while an all-women crew worked on a second house installing siding. They were joined by a number of elected officials and by one of the future homeowners.
One intern commented, "I enjoyed working with my hands and bonding with the other volunteers." Another intern observed that "you don't need experience or high-tech tools to make a huge positive impact on a community. With a little time and hard work, we helped change a life."
Rodgers employees have participated in Habitat builds over the past 25 years, including the very first Women Build in 1991.