Rodgers' 2015 summer interns share wide range of experiences
07/30/2015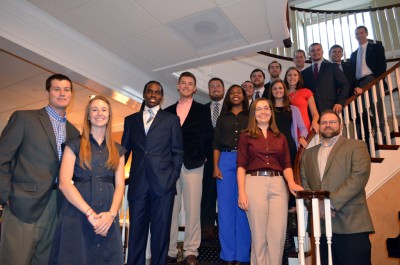 Rodgers' 2015 class of interns gave presentations on their summer learning experience to their mentors, operations officers and company management. The presentation topics ranged from technical aspects of the projects where the interns worked – such as geopiers, structural steel and soil nailing – to project management issues such as punch list, subcontractor bidding and submittals. Other topics included preconstruction, Lean and IPD delivery models, virtual construction/BIM, and a community service project with the Charlotte Hornets.
"I've never seen a more comprehensive and informative collection of presentations," said President Pat Rodgers. "I'm very impressed with the learning and knowledge this group has demonstrated."
Click an image to view a slideshow.