An Equitable Future Is Built Here
We are committed to living our values of diversity and inclusion at every level of our business and in every relationship and project we build.
This state-of-the-art project will have a lasting, positive impact in Eastern South Carolina by increasing diversity in the workforce, all while remaining committed to the local region and increasing awareness in the community.
Interested in getting pre-approved on this project? Get in touch with us:
James Clayton
Senior Director of Diversity & Community Development
(980) 721-0221
[email protected]
---
Scope
New construction of a freestanding hospital, MUSC Health Williamsburg will be constructed on an approximately 40-acre portion of a parcel along SC Highway 52, south of Lake City.
The project will include approximately 64,000 total square feet of space and will accommodate 26 inpatient beds, an imaging center, and emergency department with 16 exam rooms, rehab space and a number of support functions (i.e., lab, pharmacy, registration, administration, etc.).
At a minimum the design will incorporate a drive-up canopy and loading dock, and site improvements will include utility extensions, drive access and stormwater management.
Important Dates / Project Milestones
Groundbreaking – 1/5/2021
Invitations to bid issued – 1/21/2021 (Bid packages available through Building Connected in left sidebar)
Bid date – 2/18/2021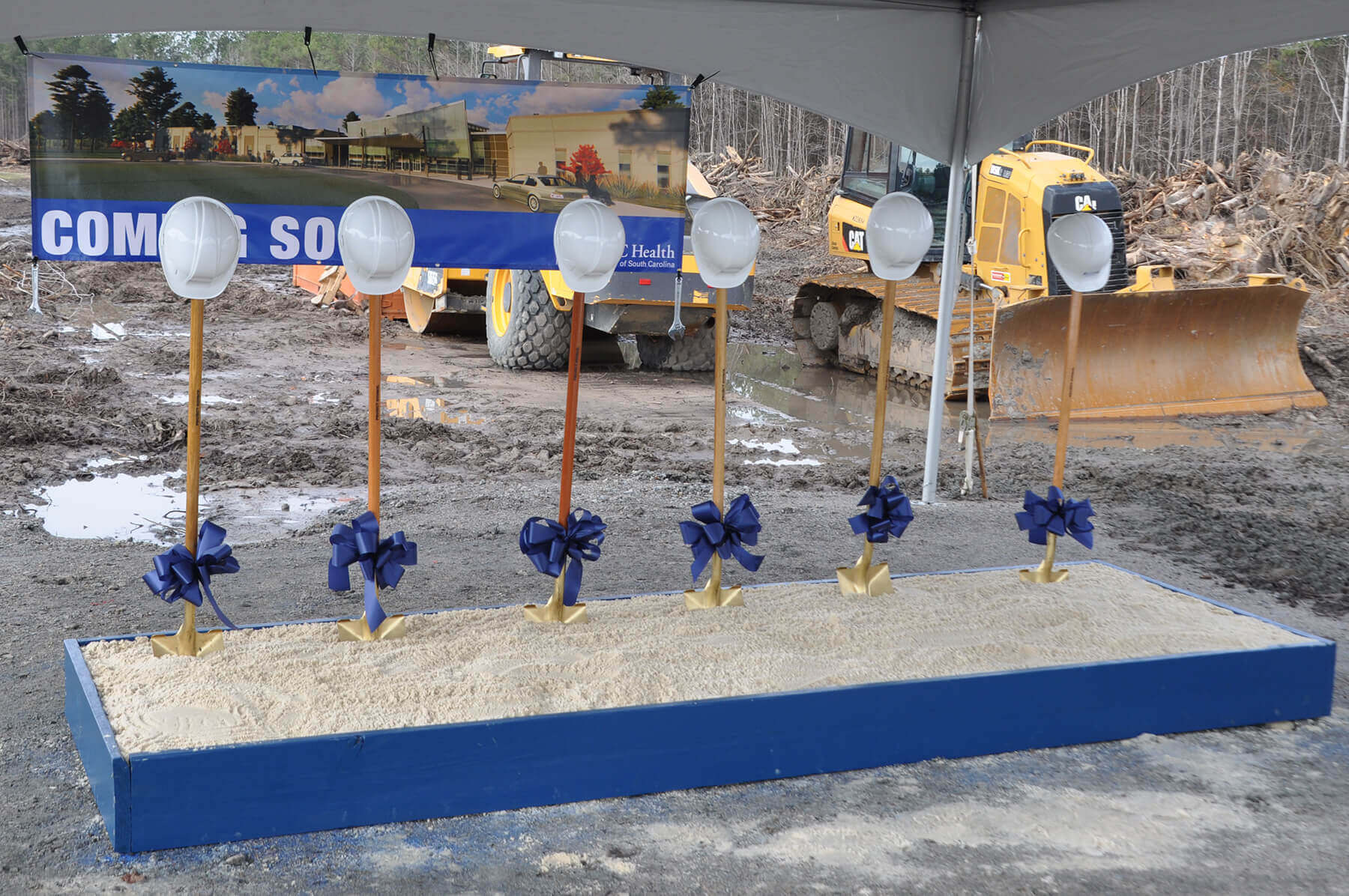 Project
Williamsburg / Lake City Hospital
Project Location
Williamsburg County, SC
Industries
Services
Construction Management, Preconstruction, VDC
Square Footage
64,000
Schedule Duration
19 months
Resources